Small Spaces and Storage
When you move into a compact interior space your storage capacity (or lack of it) can become all consuming. While we are seeing a strong influence of minimising possessions, we still have to find a home for our "stuff". Looking at how people live all over of the world is certainly inspiring.
A trip to K Mart or Target and you'll find some clever little bits to get you started, but its the built in solutions that are going to be game changers. I've found some inspiration and tips from the absolute lovers of great design....The Danes.
The Danish modernists wanted their furniture to change the way people live. Hello Ikea! There have been whole studies based how the Danish use shelves and storage. Yes, that's a thing! Take Muuto for example. They try to make stuff that is all not all the same kind of design. It has a variation of design and function. The future of interior design is in crafting things that have more than one use. We face different problems today than we did yesterday. Adjusting your interior to suit is fun, quirky and smart. Working interiors can also be aesthetically beautiful.
Embrace decorative storage opportunities.
Open storage = Easy access!
Make the most of your entry and live in the space with ease. As long as its kept neat, this idea is a winner. When you enter and exit your space its a visual reminder of what you need. Did someone say "where's the keys?" nope...not here.
Sometimes perfection is simplicity, and Nisse Strinning's String shelf is a prime example. After over 75 years, the String shelf feels as contemporary as ever.
Build around your doorways. This adds so much character and installs your personality into a space.
An open hang space works well with clean lines - accessible coat racks are a winner.
Simple way to show off your best.
Bathroom storage can be maximised if you keep the basin small and add a shaving cabinet and overheads in the European laundry area.
Its tight but works!
Note that the colour palate is simple which adds to the appeal of a busy space.
When space is at a premium... build in.
The TV wall can be crammed full of your favourite things and yet neat and tidy at the same time.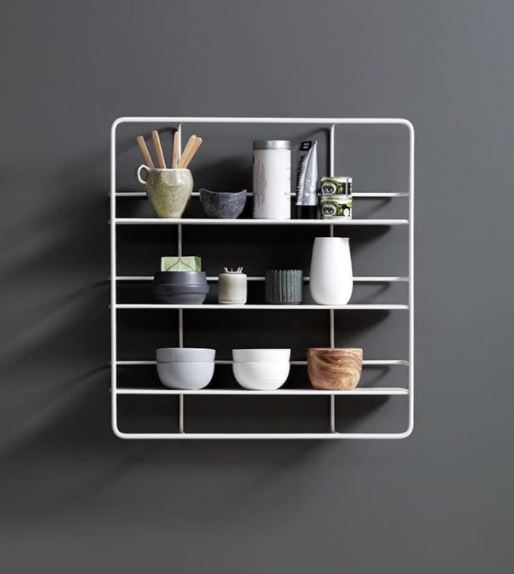 Simple wall mounted storage that is as sculptural as it is practical.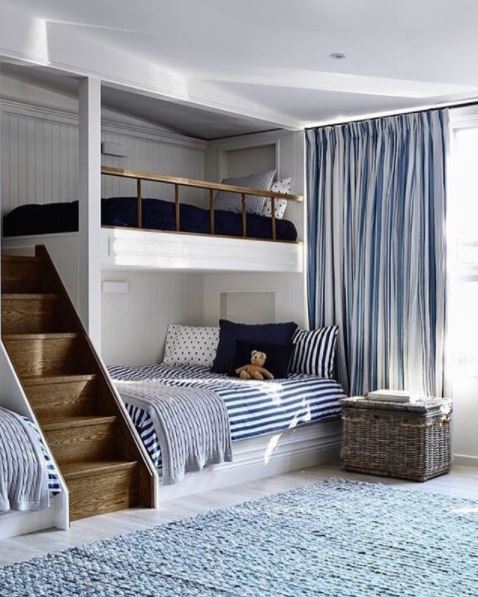 While bunks are a space saver, getting up to them is often frustrating.. I love this idea of the stairs.
Its visually interesting and feels like you just want to jump up there.
Stacking the beds into your holiday home never looked better!
And lastly.. I'm mad for a drinks trolley.
Move them from inside to outside.
They are so versatile and this one.. well what more can I say. Its amazing!
You can pick one up at https://madebytait.com.au/product/trace-drinks-trolley/